LOCAL PEORIA INSURANCE AGENT

MICHELLE SMITH AGENCY, INC.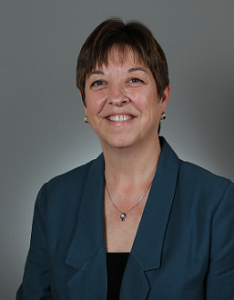 MICHELLE SMITH, AGENT 

Michelle Smith Agency provides

Auto Insurance, Commercial Insurance, Life Insurance and Home Insurance backed by us and 24/7 customer support.
At Michelle Smith Agency we provide … Dependable coverage.  Reasonable rates.   Amazing service.  These are all reason why our policyholders rely on American Family Insurance and my agency.   American Family insurance is a financially sound company that's been serving the diverse needs of policyholders for 75 years and my agency for 14 years.   Whatever your insurance needs, you can count on our products.  And, as an American Star Award winner for over 10 years,  you can depend on me and my agency for caring and dedicated service.   Get the right insurance at the right price. Give me a call at (623) 512-4707 for a free, no obligation quote on your insurance.
Life Insurance
There's no time like the present.    Life insurance isn't for the people who die.  It's for the people who live – act today to protect their tomorrows.  I can help you determine your life insurance needs and choose a policy that's right for you whether it's protecting your family, your business or your favorite charity.
Auto Insurance
Why do you need auto insurance?  Auto accidents and thefts happen all the time – even to the best driver.
Local auto coverage can be used to insure private passenger autos and all types of trucks, trailers, semitrailers and commercial vehicles designed for use on public roads. As a professional insurance agent, I can help you save on auto insurance and get free quotes for all your vehicles.
While some companies claim to offer cheaper car insurance policies, they often offer car insurance plans with less coverage to do so. As a Local AmFam Insurance Agent we make sure you have the coverage you want and need.
Insurance can help cover repairs to your vehicle and medical costs.  Insurance may also provide protection should you cause an accident resulting in property damage or injuries to other people. We have a wide variety of options to meet your needs and budget.
Home Insurance
Whether you rent, own a condo or home it is a special place filled with favorite things and favorite people.  As you enjoy the comforts of home, you'll appreciate the comfort of knowing we are here to help make sure your

coverage

needs are met if there were damages or theft to you or property damage/injury accidents to someone else.
Commercial Insurance
Whether you own a rental home, manage a condo association, have a startup business or grow your own business we are here to protect your financial livelihood and the future of your business.
Call us today for our Five Star Service with … Dependable coverage. Reasonable rates. Amazing service. We are ready to serve you. Find us here at: Local Insurance Agent or call us at
(623) 512-4707

… you'll be glad you did.
MICHELLE SMITH AGENCY, INC.
(Tap address for map)
(NW corner of Olive Ave and 103rd Ave)
Fax: 623.512.4710






MICHELLE SMITH AGENCY, INC.
2018 EARNED AWARD!
American Star Excellence
In Customer Service!
---