LAGUNA PUEBLO
Laguna Pueblo Reservation
Pueblo of Laguna • Location: New Mexico
Indigenous. Peoples. Native. Tribes.
Laguna Pueblo is a federally recognized tribe of Native American Pueblo people in west-central New Mexico, 45 miles west of the city of Albuquerque. The name, Laguna, is Spanish (meaning "small lake") and derives from the lake on their reservation. The Laguna Pueblo reservation (500,000 acres) lies in parts of four New Mexico counties.
Laguna oral history have firmly proven that people have inhabited the area ranging from 6500 B.C. to the present. They're located in Cibola, Sandoval, Valencia and Bernalillo Counties. It includes the six villages of Encinal, Laguna, Mesita, Paguate, Paraje, and Seama.
Laguna Pueblo is home to Debra Anne Haaland, a Native American and an enrolled member of the Laguna Pueblo tribe. She is serving as the 54th United States Secretary of the Interior. She was confirmed by the United States Senate on March 15, 2021, by a vote of 51–40.
Following her swearing-in on March 16, she became the first Native American to serve as a Cabinet secretary. In 1988, she enrolled at the University of New Mexico, where she earned her Bachelor of Arts in English in 1994.
She is a member of the Democratic Party, she served as chair of the New Mexico Democratic Party from 2015 to 2017 and as the U.S. representative for New Mexico's 1st congressional district from 2019 to 2021. Haaland was one of the first two Native American women to be seated in Congress. During the swearing-in ceremony in January 2019, Haaland wore traditional Pueblo dress, necklace and moccasins.
The Laguna Development Corporation; founded in 1998, is a wholly owned subsidiary of the Pueblo of Laguna. The company develops and operates the tribe's retail-based outlets, including two travel centers, a supermarket, a convenience store, an RV park, an arcade, a Superette and three casinos on the Pueblo of Laguna reservation.
In the spirit of many historic and enterprising early tribal members, local Laguna Pueblo entrepreneurs have created many jobs and business opportunities in the community. With the help of tribal leaders, the demand for startup ventures and the need for more goods and services has ignited the spirit of business ownership in the local Laguna Pueblo community.
ALMA UP!
Branding. Entrepreneurs. Startups.
Customized For Business!
ALPHABET INTERNATIONAL
Online – Mobile – Security – Tech
Real. Targeted. Local. Ads.
ALPHABET RESOURCES
Online – Mobile – Security – Tech
Real. Targeted. Ads.
SHOP LOCAL
LAGUNA PUEBLO BUSINESSES
Online – Mobile – Security – Tech
Real. Targeted. Ads.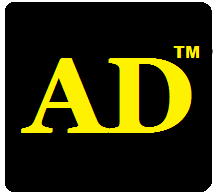 Online – Mobile – Security – Tech
Real. Targeted. Ads.
---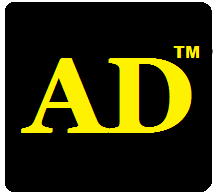 Local Ads For Any Business!


ALPHABET MOBILE ADS
AlphabetLocal.com – #AlphabetLocal