LOS ANGELES COUNTY
Greater Los Angeles • California Local
County formed on February 18, 1850
Los Angeles County, California, with more than ten million inhabitants as of the 2020 census, is home to SoFi Stadium in the City of Inglewood. Inglewood is in the South Bay region of Los Angeles County, near Los Angeles International Airport.
Los Angeles County (Monterey Park) is home to Esther Salas (born December 29, 1968). She is the first Hispanic woman to serve as a United States Magistrate Judge and as a United States District Judge in the District of New Jersey (starting on June 14, 2011).
Judge Esther Salas is a 1994 graduate from Rutgers University School of Law in Newark with a Juris Doctor. Salas also served as president of the Hispanic Bar Association of New Jersey from 2001 to 2002. The U.S. Senate confirmed her as a U.S. District Judge on June 14, 2011. Judge Salas received her commission the same day,
Los Angeles County communities, including Monterey Park, embraces cultural equality, diversity, inclusion, equity and has many positive-minded inspiring and motivated people of many ethnic groups as well as historic business-friendly neighborhoods.
Super Bowl LVI, the championship game of the National Football League (NFL) for the 2021 NFL season was played in Los Angeles County, in Inglewood at SoFi Stadium.
Super Bowl LVI, between the National Football Conference (NFC) champion Los Angeles Rams and the American Football Conference (AFC) champion Cincinnati Bengals had record crowds.
The game, played on February 13, 2022, at SoFi Stadium in Inglewood, California, the home stadium of the Rams. This marks the second-consecutive and second overall Super Bowl to feature a team playing in its home stadium.
The Los Angeles Rams defeated the Cincinnati Bengals 23-20 to win Super Bowl LVI at SoFi Stadium and the reason why they won the Lombardi Trophy.
Matthew Stafford connected with Cooper Kupp for his third touchdown pass to take the lead with 1:25 remaining in the game on a 79 yard drive ending with the Kupp touchdown. Kupp, the NFL Offensive Player of the Year, with eight catches, 92 yards and two touchdowns and was named Super Bowl MVP.
Los Angeles County residents and local businesses are rolling out the "Welcome to L.A. County" welcome mat to new entrepreneurs, new startups, business founders, new residents and more value-added businesses.
Los Angeles County, with 88 incorporated cities and many unincorporated areas, is larger than the combined areas of Delaware and Rhode Island. It is home to more than one-quarter of California residents and is one of the most ethnically diverse counties in the United States.
ALMA UP!
Branding. Entrepreneurs. Startups.
Customized For Business!
ALPHABET INTERNATIONAL
Online – Mobile – Security – Tech
Real. Targeted. Local. Ads.
ALPHABET RESOURCES
Online – Mobile – Security – Tech
Real. Targeted. Ads.
SHOP LOCAL
Online – Mobile – Security – Tech
Real. Targeted. Ads.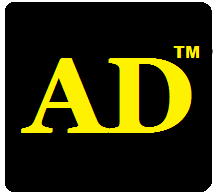 Online – Mobile – Security – Tech
Real. Targeted. Ads.
---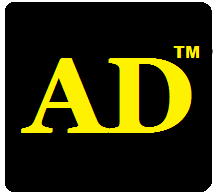 Local Ads For Any Business!


ALPHABET MOBILE ADS
AlphabetLocal.com – #AlphabetLocal