MISSISSIPPI DELTA
State of Mississippi • Northwest Region
"The Most Southern Place on Earth"
Clarksdale • Cleveland • Greenville
Indianola • Greenwood • Moorhead
Rolling Fork • Vicksburg • Yazoo City
Statehood (20th) on December 10, 1817
The Mississippi Delta is in the distinctive northwest section of the U.S. state of Mississippi (portions of Arkansas and Louisiana) which lies between the Mississippi and Yazoo Rivers.
It is 200 miles (320 km) long and 87 miles (140 km) across at its widest point, encompassing about 4,415,000 acres (17,870 km). The Delta extends from just north of Tunica (and Tunica Resorts) and Clarksdale to Cleveland and Rolling Fork to the far south at Vicksburg in Warren County.
The death of Emmett Till in Money, Mississippi has been an event that has had a unifying effect on Delta communities. According to local and national historians, events surrounding Emmett Till's life and death continue to resonate.
To help in the healing process, the Emmett Till Memorial Commission was established in the early 21st century. The Sumner County Courthouse in Sumner, in Tallahatchie County, Mississippi, where the murderers were acquitted, was restored and includes the Emmett Till Interpretive Center, which opened in 2012 in his honor.
Fifty-one (51) sites in the Mississippi Delta are memorialized as associated with Till. The Emmett Till Antilynching Act, a United States law which makes lynching a federal hate crime, was signed into law on March 29, 2022 by President Joe Biden.
The State of Mississippi is a growing community of cities with affordable housing and plenty of available retail space for new businesses. As a business-friendly state with many local Black communities, Mississippi welcomes new visitors and new online startups, tech entrepreneurs, new Black business owners, African American startups and value-added digital businesses.
Today, Mississippi cities and rural communities are embracing cultural equality, diversity, inclusion, equity and has many historic ethnicities in business-friendly communities. Many of these communities are strong supporters of Black businesses in the state.
The State of Mississippi's citizens are rolling out the "Welcome to Mississippi" inviting welcome mat to new entrepreneurs, new startups, business founders, new business services, new residents and many more value-added businesses.
ALMA UP!
Branding. Entrepreneurs. Startups.
Customized For Business!
ALPHABET INTERNATIONAL
Online – Mobile – Security – Tech
Real. Targeted. Local. Ads.
ALPHABET RESOURCES
Online – Mobile – Security – Tech
Real. Targeted. Ads.
SHOP LOCAL
Online – Mobile – Security – Tech
Real. Targeted. Ads.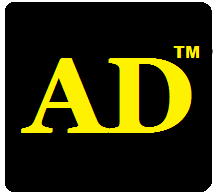 Online – Mobile – Security – Tech
Real. Targeted. Ads.
---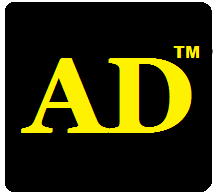 Local Ads For Any Business!


ALPHABET MOBILE ADS
AlphabetLocal.com – #AlphabetLocal