MONTANA
Helena Capital • "Big Sky Country"
Statehood (41st) November 8, 1889
Montana is a state in the Mountain West subregion of the Western United States. The name Montana comes from the Spanish word montaña, which in turn comes from the Latin word montanea meaning "mountain" or more broadly "mountainous country".
In 1864, officially, after much discussion in Congress, the newly formed Montana Territory was called by the original name of Montana.
Montana's motto is: "Gold and Silver". Montana has no official nickname but several unofficial ones, most notably "Big Sky Country", "The Treasure State", "Land of the Shining Mountains", and "The Last Best Place".
In 1871, Sarah Gammon Brown Bickford (December 25, 1856 – July 19, 1931) who was born into slavery in Jonesboro, Tennessee or North Carolina, made her way to the goldfields of Virginia City, Montana. She traded work as a nanny for transportation. She worked as a nanny for John Luttrell Murphy, a Justice of the Territorial Montana Supreme Court.
By 1890, as a newly widowed, single mother of four children, she wanted to own her own business. She took a business class by correspondence. Upon completion, she opened her own bakery and rooming business, the New City Bakery and Restaurant. She regularly advertised her bakery in the local newspaper, the Madisonian.
According to the advertisement, as a single mother in a mining town, she called herself, "Mrs. Sallie Brown, proprietess," offered "board by the day or week," "lunch and dinner at all hours," "fresh bread, cake, pies and confectionery constantly on hand."
She, using the money she saved, ultimately became sole owner of the Virginia City Water Company, becoming the first and only woman in Montana and probably the entire United States and the only female African American to own a utility company in America. In 2012, the State of Montana honored her by inducting her into the Gallery of Outstanding Montanans.
Today, Montana embraces cultural diversity as a growing vibrant education-oriented community with affordable housing and plenty of available retail space for new businesses. As a business-friendly state, Montana welcomes all culturally inspiring residents and value-based businesses.
Local Montana entrepreneurs have created business opportunities for other local entrepreneurs in the state. With the help of local business leaders, the demand for startup ventures and the need for more goods and services has ignited the spirit of ownership in the state.
The state of Montana is in a fast growing area for new businesses. In the spirit of enterprising early settlers, Montana is in an ideal location where local individual creativity can thrive and where enterprising self-starter entrepreneurs can start and own their own dream business online or offline.
Business startups in retail sales, clothing, fashion, music, beauty, healthcare, legal, medical services, information technology, restaurants, online sales, cleaning services, beauty salons, barber shops, and construction are always in demand in a local growing state like Montana. Shop Local! Buy Local!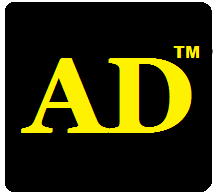 Online – Mobile – Security – Tech
Real. Targeted. Ads.
---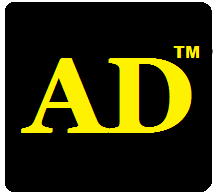 Local Ads For Any Business!


ALPHABET MOBILE ADS
AlphabetLocal.com – #AlphabetLocal