NORTH FLORIDA
Tallahassee Capital • "The Sunshine State"
Statehood (27th) on March 3, 1845
The North Florida region includes Jacksonville and nearby localities in Northeast Florida, an interior region known as North Central Florida, and the Florida Panhandle. Downtown Jacksonville, Downtown Pensacola, and Downtown Tallahassee are major business districts in North Florida.
The Suwannee River is a blackwater river that runs through North Florida and is about 246 miles long. The Suwannee River is the site of the prehistoric Suwanee Straits which separated peninsular Florida from the panhandle.
North Florida was the birthplace of the Southern Rock band Lynyrd Skynyard. Inducted into the Rock and Roll Hall of Fame on March 13, 2006, the band's lead singer, Ronnie Van Zant was born and raised in Jacksonville, Florida.
National forests occupy large sections of North Florida, including the Apalachicola National Forest, Choctawhatchee National Forest, Ocala National Forest, and Osceola National Forest.
North Florida is home to Public education institutions: Florida Agricultural and Mechanical University (FAMU) (Tallahassee), Florida State University (Tallahassee), University of Florida (Gainesville), University of North Florida (Jacksonville), and the University of West Florida (Pensacola).
Florida, with its tourism, hospitality, agriculture, real estate, and transportation, has evolved into a cosmopolitan ambiance of its own, demonstrating a robust and growing demographic and cultural diversity with respect to metrics including nationality, religion, race, and domiciliary partnership.
The state of Florida encourages its local residents to become inventors and creators of startups in retail, music, beauty, healthcare, legal services and tourism. Florida's economic growth and prosperity in these areas has had a unifying effect on local city residents and local businesses.
ALMA UP!
Branding. Entrepreneurs. Startups.
Customized For Business!
ALPHABET INTERNATIONAL
Online – Mobile – Security – Tech
Real. Targeted. Local. Ads.
ALPHABET RESOURCES
Online – Mobile – Security – Tech
Real. Targeted. Ads.
SHOP LOCAL
Online – Mobile – Security – Tech
Real. Targeted. Ads.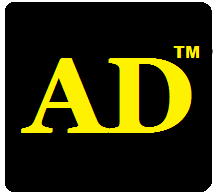 Online – Mobile – Security – Tech
Real. Targeted. Ads.
---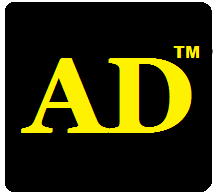 Local Ads For Any Business!


ALPHABET MOBILE ADS
AlphabetLocal.com – #AlphabetLocal