NORTHERN VIRGINIA
Alexandria • Commonwealth of Virginia
"Mother of Presidents" • "Old Dominion"
Statehood (10th) on June 25, 1788
Northern Virginia, locally referred to as NOVA or NoVA, comprises several counties and independent cities in the Commonwealth of Virginia in the United States. It is a widespread region radiating westward and southward from Washington, D.C. The area's attractions include various monuments and Colonial and Civil War–era sites such as Mount Vernon and Arlington National Cemetery.
Mount Vernon community in Northern Virginia, is home to George and Martha Washington's Mount Vernon Estate and The George Washington Gristmill and Distillery. Mount Vernon is located on U.S. Route 1 in Northern Virginia, Mount Vernon is 13 miles south-southwest of downtown Washington, D.C. and 13 miles southeast of Fairfax, the county seat.
Under the Colonial Era economic system of the times, the Washington family owned many enslaved African Americans including William Lee (c. 1750–1810), also known as Billy or Will Lee. He was to be a household slave. He was a valet or personal assistant of George Washington for about 35 years. Regardless of his status, Lee most likely understood his position in history as a builder of the future United States.
William Lee, as a teenager, was purchased from the estate of the late Colonel John Lee of Westmoreland County for sixty-one pounds and fifteen shillings (£61 in 1776 = $10,651.82 as £1 in 1776 is worth £174.62 in 2022). William kept the surname "Lee" from his previous owner.
Lee was the only one of Washington's slaves who was freed immediately by Washington's will. Because he served by Washington's side throughout the American Revolutionary War and was sometimes depicted next to Washington in paintings, Lee was one of the most publicized and historic African Americans of his time.
When Washington died in 1799, he freed Lee in his will and cited "his faithful services during the Revolutionary War". Will Lee was the only one of Washington's 124 slaves to be freed outright in his will. Will Lee was given a pension of thirty dollars a year ($991.39 in 2022) for the rest of his life and the option to remain at Mount Vernon, which he chose and he was buried there.
Today, the Colonial era system built on inequality has long ended. It has been replaced by a highly-valued historic and business-friendly community of equals that embraces cultural equality, diversity, inclusion, equity, and unity.
As William Lee was cited for "his faithful services", so today, millions of African American workers, both in government and as civilians, all across this country are providing the expertise and skills in support for our country as builders of America and the American way life. Today, 212 years after Lee's death, he is still being talked about for his "faithful services" to our first President and by extention, to America.
Among Americans are our family doctors, lawyers, co-workers, entertainers, tourists, visitors, residents, tech entrepreneurs, online sales, media developers, drivers, models, plumbers, business owners, the self-employed, professionals, teachers, scientists, buyers, and shoppers who are all builders and should be respected for their "faithful services" to America.
ALMA UP!
Branding. Entrepreneurs. Startups.
Customized For Business!
ALPHABET VIRGINIA
Online – Mobile – Security – Tech
Real. Targeted. Local. Ads.
ALPHABET INTERNATIONAL
Online – Mobile – Security – Tech
Real. Targeted. Local. Ads.
ALPHABET RESOURCES
Online – Mobile – Security – Tech
Real. Targeted. Ads.
SHOP LOCAL
Online – Mobile – Security – Tech
Real. Targeted. Ads.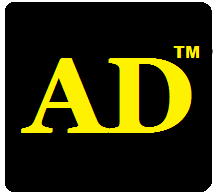 Online – Mobile – Security – Tech
Real. Targeted. Ads.
---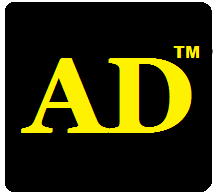 Local Ads For Any Business!


ALPHABET MOBILE ADS
AlphabetLocal.com – #AlphabetLocal