PHOENIX NORTH
Maricopa County • Arizona Local
Incorporated on February 25, 1881
The Hohokam people occupied the Phoenix metro area for 2,000 years. They created roughly 135 miles of irrigation canals, making the desert land arable, and paths of these canals were used for the Arizona Canal, Central Arizona Project Canal and others.
By 1867, Jack Swilling, a new Wickenburg prospector, traveled through the Salt River Valley and saw the potential for farming to supply Wickenburg with food. Upon looking over the area for settlement, Lord Darrell Duppa, part of Jack Swilling's party, suggested the name "Phoenix", as it described a city born from the ruins of a former civilization.
In October 1870, lots began to officially be sold under the name of Phoenix in December 1870. On February 12, 1871, Maricopa County was created. On April 10, 1874, President Ulysses S. Grant issued a land patent for the site of Phoenix.
By 1875, the town had a telegraph office, 16 saloons, hotel, and four dance halls. By 1880, the town's population stood at 2,453. One hundred and forty years later, in 2020, Phoenix was a city of 1,608,139 and growing. The valley has dozens of museums including the Phoenix Art Museum and the Arizona Capitol Museum.
Phoenix's early economy focused on agriculture and natural resources, especially the "5Cs" of copper, cattle, climate, cotton, and citrus. Today, Phoenix is the high technology and cultural center of Arizona. Phoenix is also majority minority city, with 42.6% of its population identifying as Hispanic.
Today, Phoenix neighborhoods and communities are embracing local cultural equality, diversity, inclusion, equity, unity and has many historic ethnicities in business-friendly minority communities. Many of these communities are strong supporters of minority-owned businesses in the metro area.
The city of Phoenix's citizens and local businesses are rolling out the "Welcome to Phoenix" and the "Welcome To The Valley" inviting Phoenix welcome mats to new entrepreneurs, new startups, business founders, new business services, new residents and many more value-added businesses.
The City of Phoenix is in a fast growing area for local businesses. In the spirit of enterprising early settlers, Phoenix is an ideal Arizona location where local individual creativity can thrive and where self-starter entrepreneurs can start their own dream business online or offline.
ALMA UP!
Branding. Entrepreneurs. Startups.
Customized For Business!
ALPHABET INTERNATIONAL
Online – Mobile – Security – Tech
Real. Targeted. Local. Ads.
ALPHABET RESOURCES
Online – Mobile – Security – Tech
Real. Targeted. Ads.
SHOP LOCAL
Online – Mobile – Security – Tech
Real. Targeted. Ads.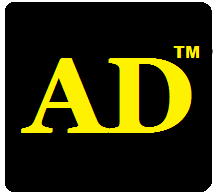 Online – Mobile – Security – Tech
Real. Targeted. Ads.
---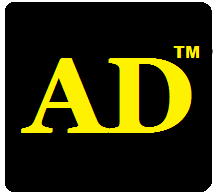 Local Ads For Any Business!


ALPHABET MOBILE ADS
AlphabetLocal.com – #AlphabetLocal