NASHVILLE METRO
Davidson County • Consolidated City-County
Tennessee Capital • "Country Music Capital"
Founded in 1779 • Incorporated 1806
Nashville is the capital city of the state of Tennessee and the seat of Davidson County. With a population of 689,447 at the 2020 U.S. census, Nashville is the most populous city in the state, and the center of the Nashville metropolitan area, which is one of the fastest growing in the nation.
Nashville is the headquarters of the African Methodist Episcopal Church, usually called the AME Church or AME, a predominantly African-American Methodist denomination. Its the first independent Protestant denomination to be founded by Black people.
Nashville is also home to numerous colleges and universities, including Tennessee State University (Tennessee State, Tenn State, or TSU), founded in 1912, is a public historically Black land-grant university. A famous 1987 TSU graduate is Oprah Winfrey.
Vanderbilt University (Vandy or VU) is a private research university, founded in 1873, and named in honor of shipping and rail magnate Cornelius Vanderbilt, who provided the school its initial $1-million endowment to "help to heal the sectional wounds inflicted by the Civil War". Al Gore attended VU in 1971–1972.
Fisk University, founded in 1866, is a Historically Black University. In 1888, Minnie M. Cox (1869–1933), a graduate of Fisk University and an American teacher, was appointed the first Black postmaster in Mississippi by President Benjamin Harrison in 1891.
Today, the City of Nashville always embraces cultural equality, diversity, inclusion, equity and unity as a growing, committed, vibrant, united, education-oriented historically productive community.
Nashville has plenty of available retail space for new businesses. As an historic business-friendly and supportive community, Nashville is rolling out the genuine "Welcome to Nashville" welcome mat to all culturally inspiring individuals as well as job creators, inventors and all value-based businesses.
The City of Nashville is in an historic and fast growing Tennessee area for new businesses. In the spirit of enterprising early settlers, Nashville is in an ideal location where local individual creativity, skills, and talent can thrive, grow, and where self-starter entrepreneurs can create their own dream business online or offline. Shop Local! Buy Local!
ALMA UP!
Branding. Entrepreneurs. Startups.
Customized For Business!
ALPHABET INTERNATIONAL
Online – Mobile – Security – Tech
Real. Targeted. Local. Ads.
ALPHABET RESOURCES
Online – Mobile – Security – Tech
Real. Targeted. Ads.
SHOP LOCAL
Online – Mobile – Security – Tech
Real. Targeted. Ads.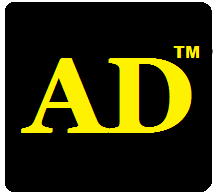 Online – Mobile – Security – Tech
Real. Targeted. Ads.
---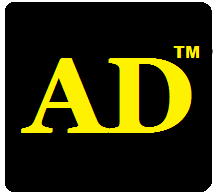 Local Ads For Any Business!


ALPHABET MOBILE ADS
AlphabetLocal.com – #AlphabetLocal